Product-oil tank cleaning service
---
One-stop service for cleaning of product-oil storage tanks
Scope of work:
- Mechanical cleaning of 1000~30000(m3) vertical storage tanks of refined oil (gasoline, diesel, kerosene, etc.) ;
- Mechanical cleaning300~3000(m3) of vertical storage tanks (engine oil, gear oil, lubricating oil, base oil, additives, etc.);
- Cleaning and purging of oil pipelines;
- Tank equipment installation, maintenance, floating plate sealing ring replacement and other services;
- Tank capacity calibration, wall thickness testing and other services;
- Leak detection, anti-corrosion treatment, demolition engineering and other services of oil tanks and pipelines.
Vanpek has petrochemical engineering service general contracting and tank cleaning qualification certificates, the engineering department team has a number of second-level construction engineers, and safety production management personnels and more than 40 cleaning techniques with more than 5 years of experience in mechanical tank cleaning.
The self-developed VTC-500R tank cleaning system has a modular system design, solid-liquid centrifugal separation technology, the use of low-pressure water jet three-dimensional cleaning technology, equipment PLC process control, and the physical cleaning technology of "fully closed, mechanical automatic circulation" to clean the inside of the tank in an all-round way. It realizes safe, environmentally friendly, efficient and energy-saving cleaning of refined oil storage tanks, and finally meets the construction requirements of hot fire in the tank. It can undertake one-stop engineering and technical services such as cleaning of refined oil depots and tanks of 30,000 cubic meters and below.
Service cases:
Zhejiang Petrochemical product oil tank cleaning;
Dalian Hengli petrochemical product oil tank cleaning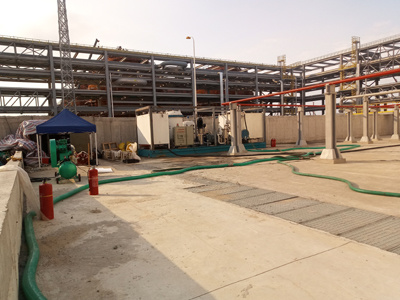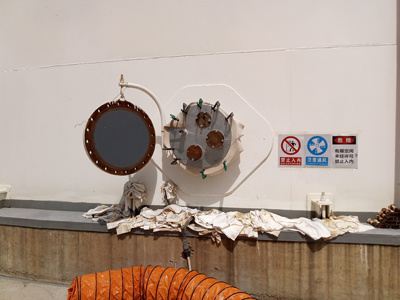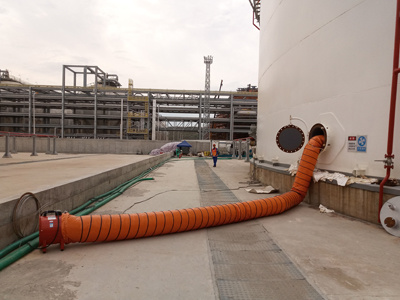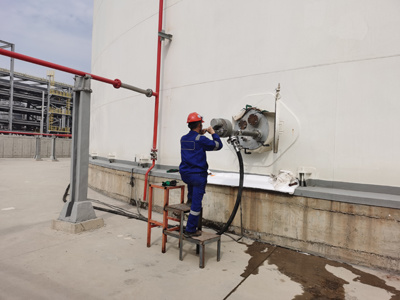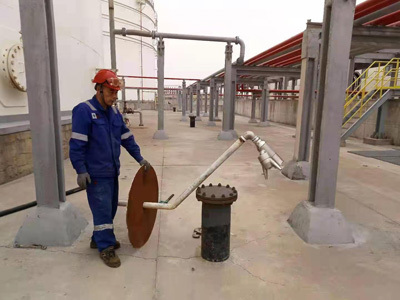 Address: Floor 4, Unit 3, Building 2, Yard 18, Jingxing St., Changping, Beijing, China