Ordos coal chemical sewage tank cleaning
---
Sewage tank mechanical cleaning service project for the water department of Chemical Branch of Ordos Zhongtian Hechuang Energy Co., Ltd.
1. Project overview: The 521V01A tank (25,000 cubic meters) of the water department of the chemical branch of Zhongtian Hechuang Energy Co., Ltd. requires mechanical cleaning, and the tank clearance is required to meet the equipment testing and maintenance hot conditions.
2. Project content: cleaning the bottom of the tank, the wall of the tank, the top of the tank and the heating coil
3. Project period: May 16 , 2020 to May 31, 2020
4. Project location: Wuxianqi Tuke Chemical Park, Ordos City, Inner Mongolia Autonomous Region
5. Equipment use: using Vanpek VTC-3000Rtank cleaning system, modular system design, PLC process control, superior performance tank cleaner, etc., has the characteristics of short working time, high efficiency, and recycling of cleaning water. Safety, environmental protection, high efficiency and energy saving.
6 Site Construction Photos: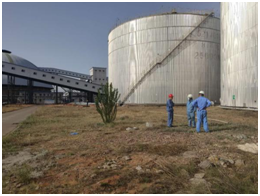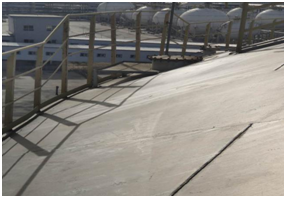 Address: Floor 4, Unit 3, Building 2, Yard 18, Jingxing St., Changping, Beijing, China