CIP cleaning for ethanol fermenters
---
Three-dimensional waterjet CIP cleaning solution for ethanol fermenters – to promote ethanol and grain processing industries to meet production needs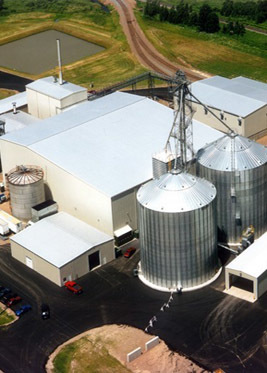 In the ethanol market, there is no effective cleaning method for stubborn residues formed during production, such as calcium stasis. Due to improper cleaning methods, residues become a big problem and slowly begin to affect the plant's production targets. Since effective cleaning is an essential element in maintaining high profitability and high quality of products, in order to find fast and efficient cleaning methods that meet the needs,
More than 1,000 ethanol plants around the world use 3D tank cleaning technology to clean their tanks and various vessels. This series features rotary impact cleaning technology with repeatable and reliable results, providing an effective and efficient automated tank cleaning mode.
Over the years, Vanpek has provided various CIP cleaning solutions for the automatic cleaning of fermenters of ethanol customers by selecting suitable three-dimensional tank cleaners and reasonable operating conditions and supporting corresponding system equipment.
Client:
Adimon Biotechnology (Tianjin) Co., Ltd
Heilongjiang Shenglong Ethanol Co., Ltd. (CIP cleaning case)

Address: Floor 4, Unit 3, Building 2, Yard 18, Jingxing St., Changping, Beijing, China